Let's leave the recorders, mics, boompoles and windscreens out of this list. What unique pieces of extra gear do you always have in your kit, and why? For example here are two items from our kits at work:
Number 1.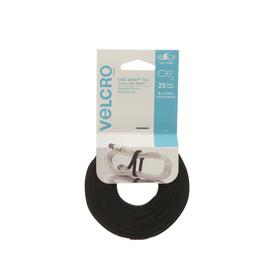 We use these to manage our cables; either coiling, or mounting to a boompole/stand. These are also great because they're entirely velcro, which means you can create a little fixed loop when wrapping it around things. Useful for hooking coils of cable slack to a carabiner on your recording bag while running around. We usually buy this stuff at Lowes or Home Depot.
Number 2.

(source: kayakfishinggear.com)
The Scotty Baitcaster is a kind of a poor man's boom holder. We've removed ours from that mounting plate, and the post fits into a Matthellini C-clamp nicely. It's great for when we're doing static shot interviews, because the video guys always bring some C-stands with them. [Heavy, but useful more often than not.] So, I'll grab one, mount this on top, and I don't have to worry about handling noise or my arms getting tired during long interviews.
So, what other interesting pieces of gear are you guys using?