need a prop for the handling of cash about yeah big: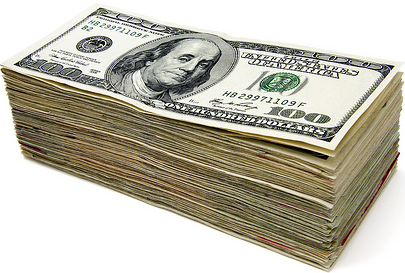 Since, you know, I don't have a stack of cash that size on me. on screen this cash is pulled out of a counting machine, patted flat and placed on a table.
I'm cutting up an old book now, but any other thoughts would be appreciated.