How are your sessions built so that when the client receives final stems, the comped level doesn't exceed a given threshold? The way I set up my sessions is audio tracks feed aux inputs (D, M & E stems) which feed a comp input. Each of these inputs then feed audio tracks which I record the stems onto. I can put a limiter on the comp input so that when it records to a track it doesn't exceed a given threshold, but what happens if the client wants JUST D, M & E stems? How can I control the overall level when these tracks are summed?
*The highlighted tracks are my Aux Inputs.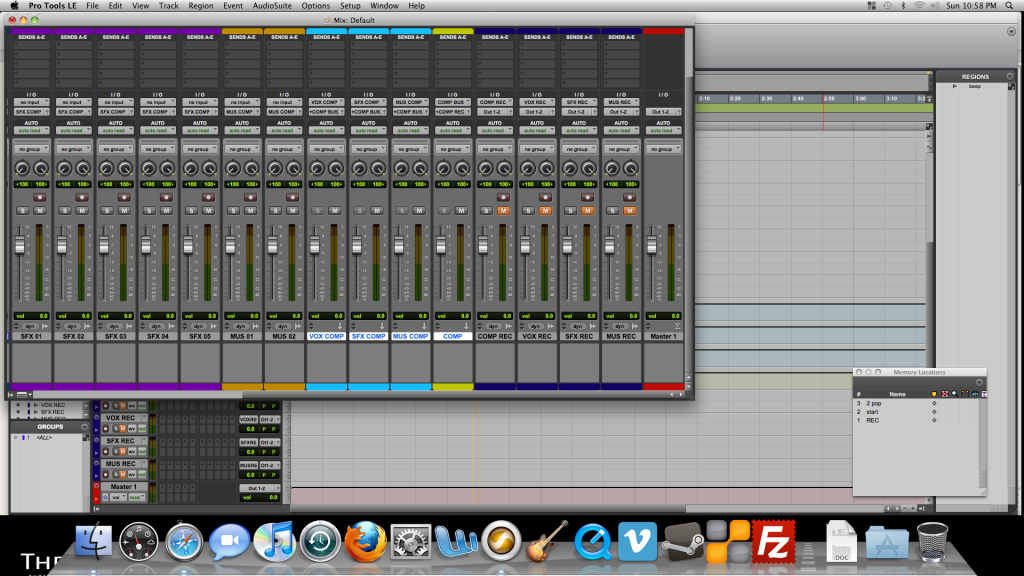 Is there a better way to organize my session? I am going to start mixing promos that will be mixed for web, possibly for broadcast.