There are so many great books on sound design. I'm interested in hearing about a book that has been your faithful companion. You can pick one per discipline you're involved in.
My selection is:
Sound design for film: Sound Design: The Expressive Power of Music, Voice and Sound Effects in Cinema by David Sonnenschein.
Yes, the one from the SSD competition. This was one of the first books on sound design I've ever read. It gave me a way of thinking about sound design for film, which still serves me to this day. Fantastic!
---
Procedural audio: Designing Sound by Andy Farnell.
This book is amazing! If you're into synthesis, physics, procedural audio, or PD and Max/MSP type programming languages, I really recommend it! It is truly ground breaking. The way he uses physics to break down each sound makes for a really great read (gotta be into this kind of stuff though, as it can get pretty heavy).
---
Theory of computer sound/music: The Computer Music Tutorial by Curtis Roads.
This is a seriously fat book that covers everything you could dream of about "computer music" (and thus sound). Maybe you want to know the theory behind granular synthesis so you can build one, or you're just curious to know how a convolution reverb works, this book will give you all the theory and math you'd need. I only recently purchased this, and I'm super happy to have it in my library. It is quite an old book, but the theories still apply. It is so in depth that even if I studied it for the rest of my life, I'd probably only absorb %10 of it.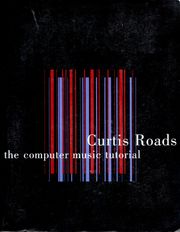 Miguel from the great blog Designing Sound, put together a list of essential sound design books, in case you're interested in checking out more...
What have been your most influential sound design books?